Breathe wellness

Olfactotherapy and therapeutic virtues

Natural

Exclusive selection of natural ingredients
Wellness elixirs
Discover the benefits of our 100% French Eau de Parfum with essential oils.
Choose the scent that meets your current needs:
👌 Comforting, ☀️ Stimulating, 🧘‍♀️ Soothing, ⚡️ Energizing...


"Much more than simple perfumes, the olfactory creations signed L'Essence des Notes are designed around synergies of essential oils to play with the powers of our sense of smell and thus bring us well-being and good vibes on a daily basis"

Marie Claire
"The sense of smell being linked to the seat of emotions, instinct and pleasure, we reconnect with energy by shooting citrus fruits in the perfume version"

Grace
"The pleasant surprise of sources of well-being: highly concentrated in natural but affordable essences, they combine elegance and discretion"

Madame Figaro
Olfactory Diagnosis
In a few clicks, we find the fragrance that suits you, according to the virtues of our well-being elixirs.
Take the test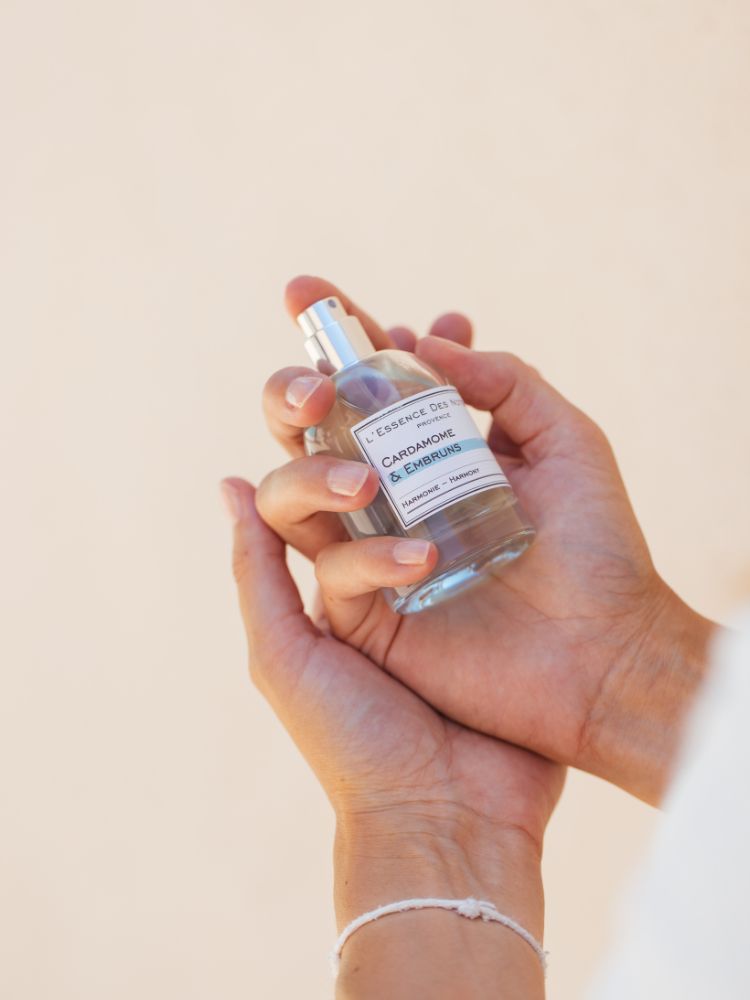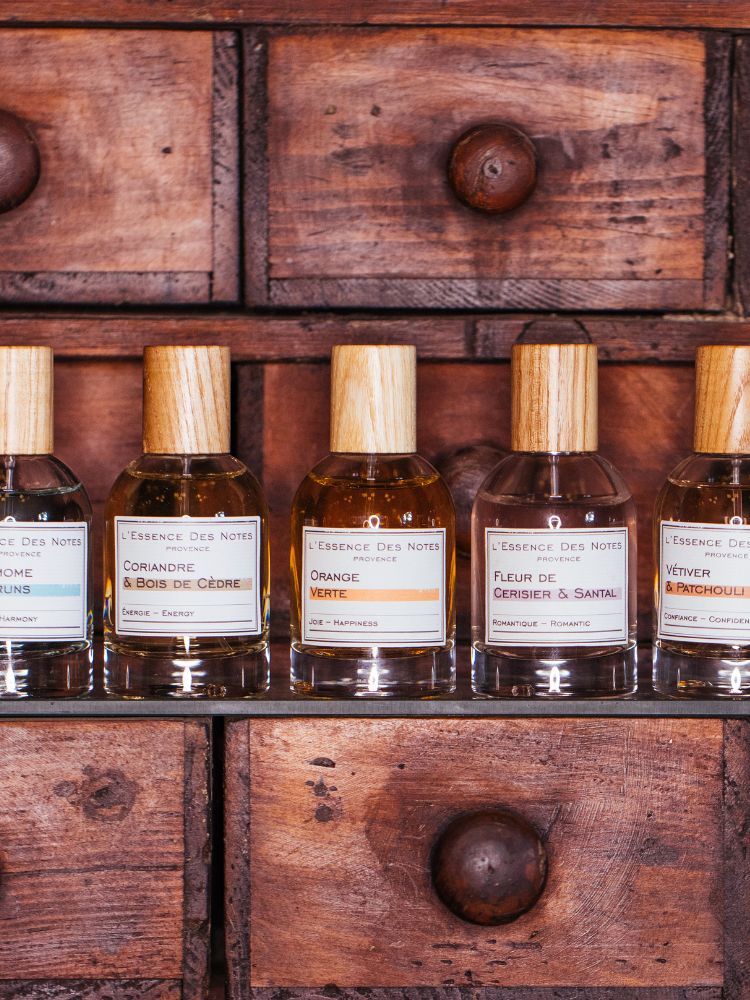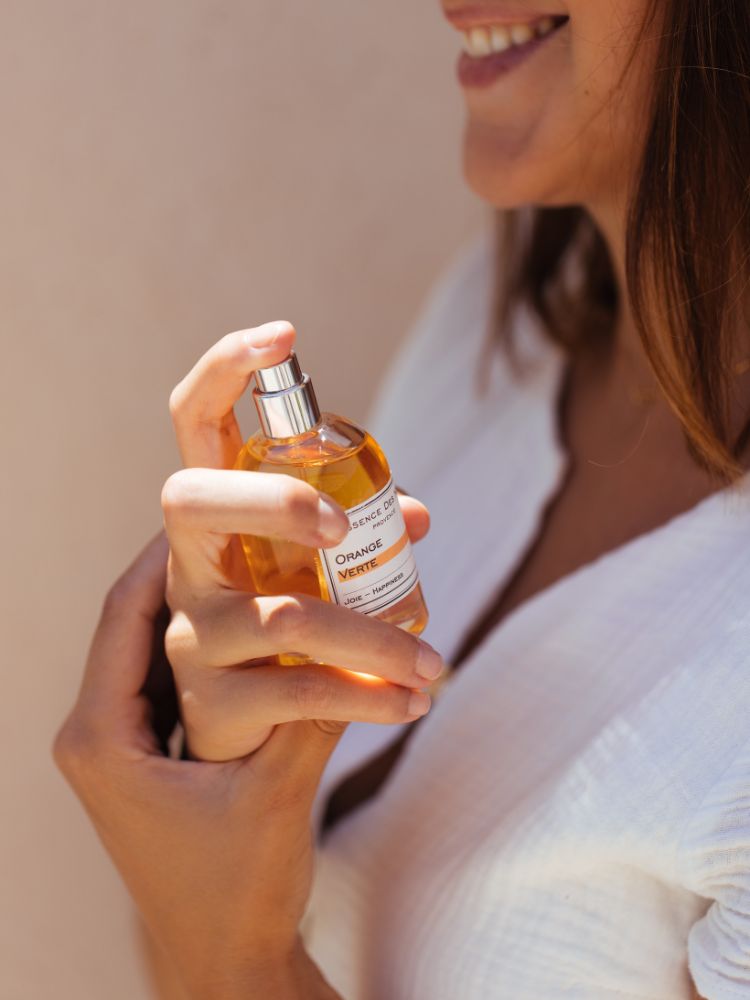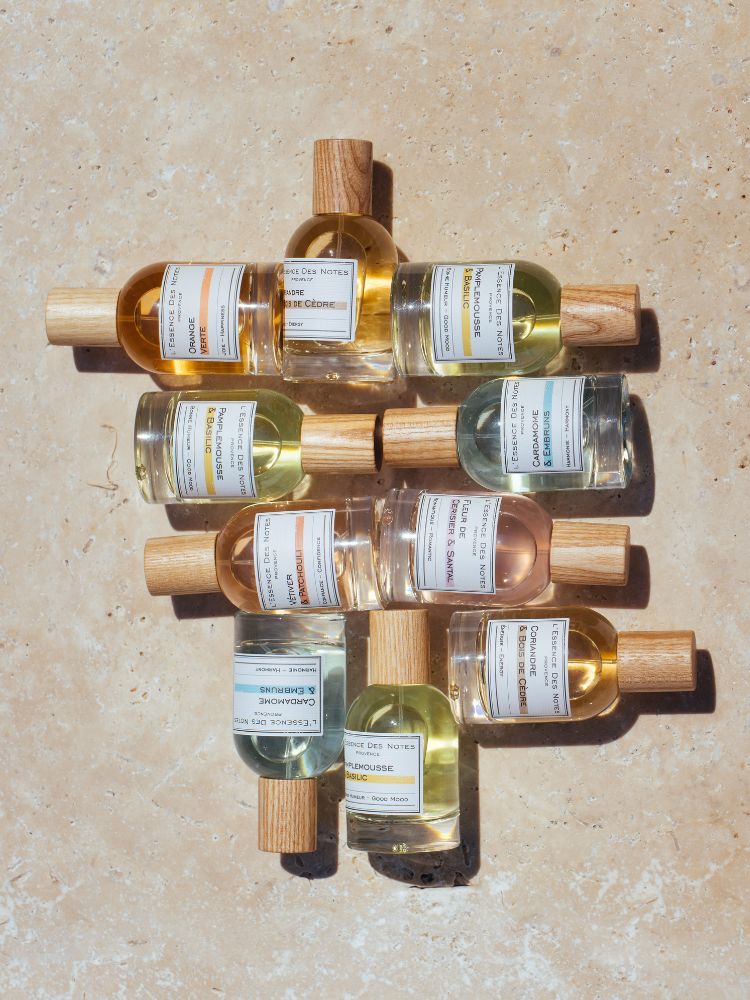 A new perfumery, natural and committed
It is by combining the know-how of French haute perfumery and the precepts of olfactotherapy that we are rethinking the use of fragrances to derive all their benefits.
Of all our senses, smell is the one that most quickly impacts our emotional state.
The combination of our natural notes
exerts a subtle but effective influence on emotions, sleep, fatigue, energy.
Discover the collection
Carbon neutral delivery with Colissimo

Secure payment
Visa-Mastercard-Amex-Paypal-Apple Pay