Cherry Blossom & Sandalwood
Regular price

$44.00

Sale price

$37.00
Sensuality: when composing this accord, our master perfumers wanted to offer a sensual eau de parfum that awakens your senses.

Mesmerizing marriage of Cherry Blossom & Sandalwood reinforced by Iris and Ylang-Ylang
Blend of 4 essential oils with energizing and relaxing properties.
Artisanal Eau de Parfum 100% made in Grasse.
En stock, prêt à être expédié - Livraison 48h.
Free delivery from 50

🎁 Your order is delivered free of charge to your home from 50 of purchase.

🚚 Your order is delivered to you within 2 to 4 days , in Metropolitan France. For orders further away, allow a few extra days.

🌱 The transport of your order is guaranteed carbon neutral and our products are packaged in eco-responsible packaging and protected by compostable foam.

🔐 Payment is 100% secure.

The House pays the greatest attention to the making of its perfumes. We work with the finest raw materials and the best craftsmen in Grasse.
Olfactory pyramid

- Family: Floral, rosé, spicy, powdery,
- Top notes / the first encounter : Black pepper, Sandalwood, Cherry blossom, Rhubarb leaf,
- Heart notes / the present moment : Rose, Cyclamen, Iris Ylang-Ylang Butter,
- Base notes / the faithful memory : Cedar, Sandalwood, White Musk, Cashmere Wood.
The brand - since 2008 🤎

Since 2008, our master perfumers have been creating L'Essence des Notes perfumes in Grasse, in the east of Provence, the cradle of French haute perfumery .

They combine the most noble essences with ancestral know-how , to obtain perfumes with natural and authentic scents.

Our new collection released in September 2022 has been designed on the basis of olfctotherapy: essential oils are carefully assembled to create unique scents that positively impact your emotions and play on your unconscious.
Functional Fragrances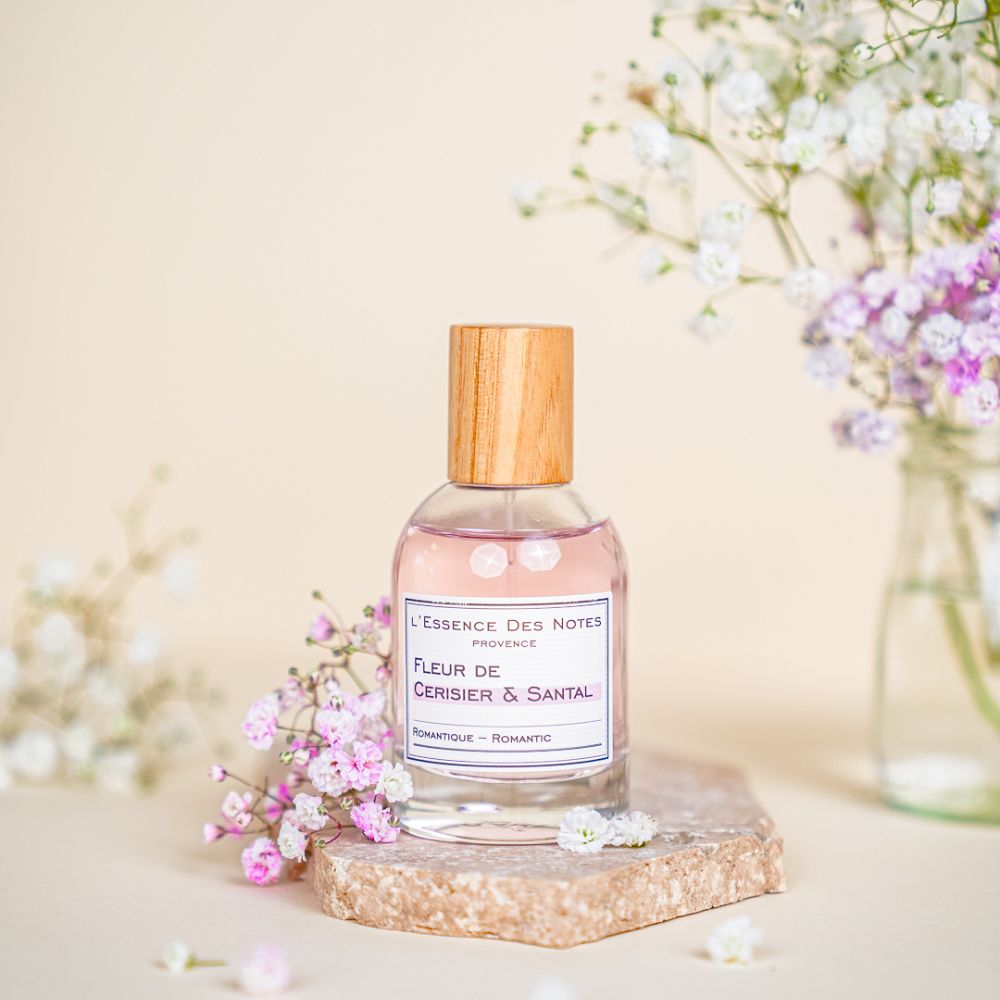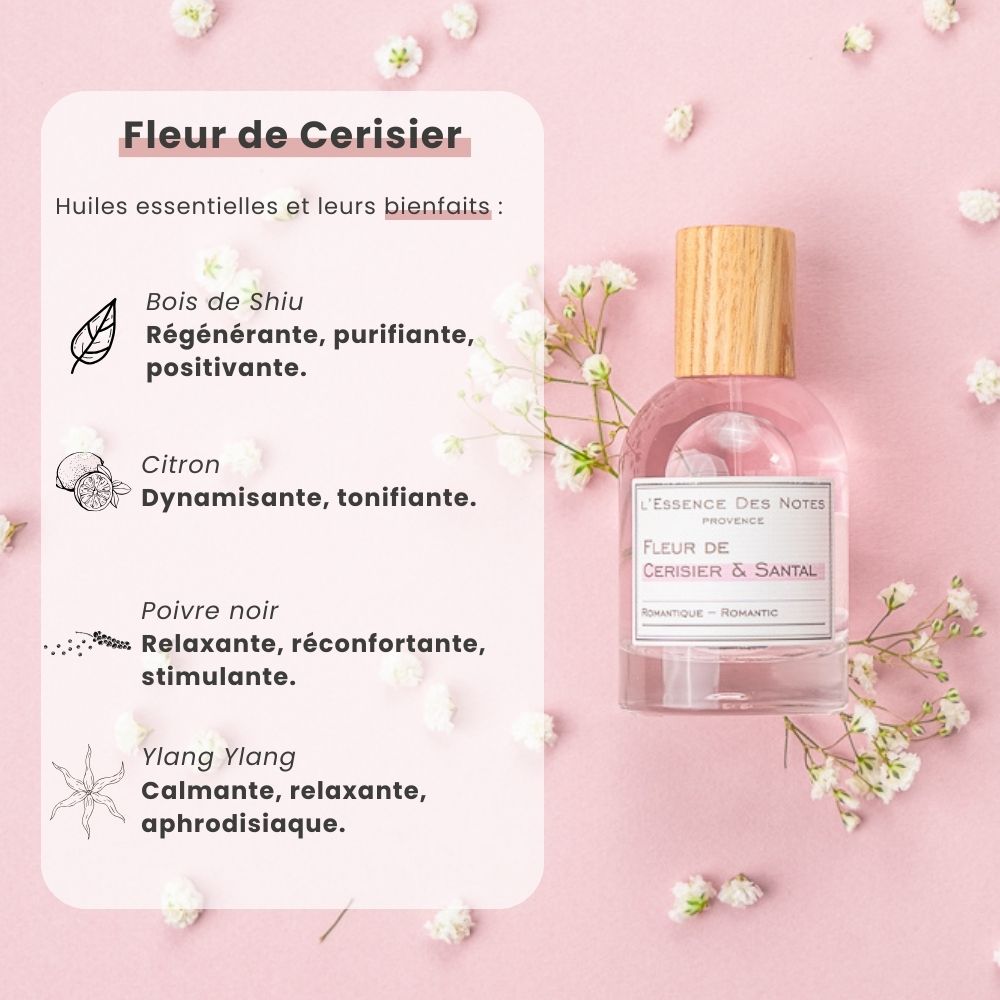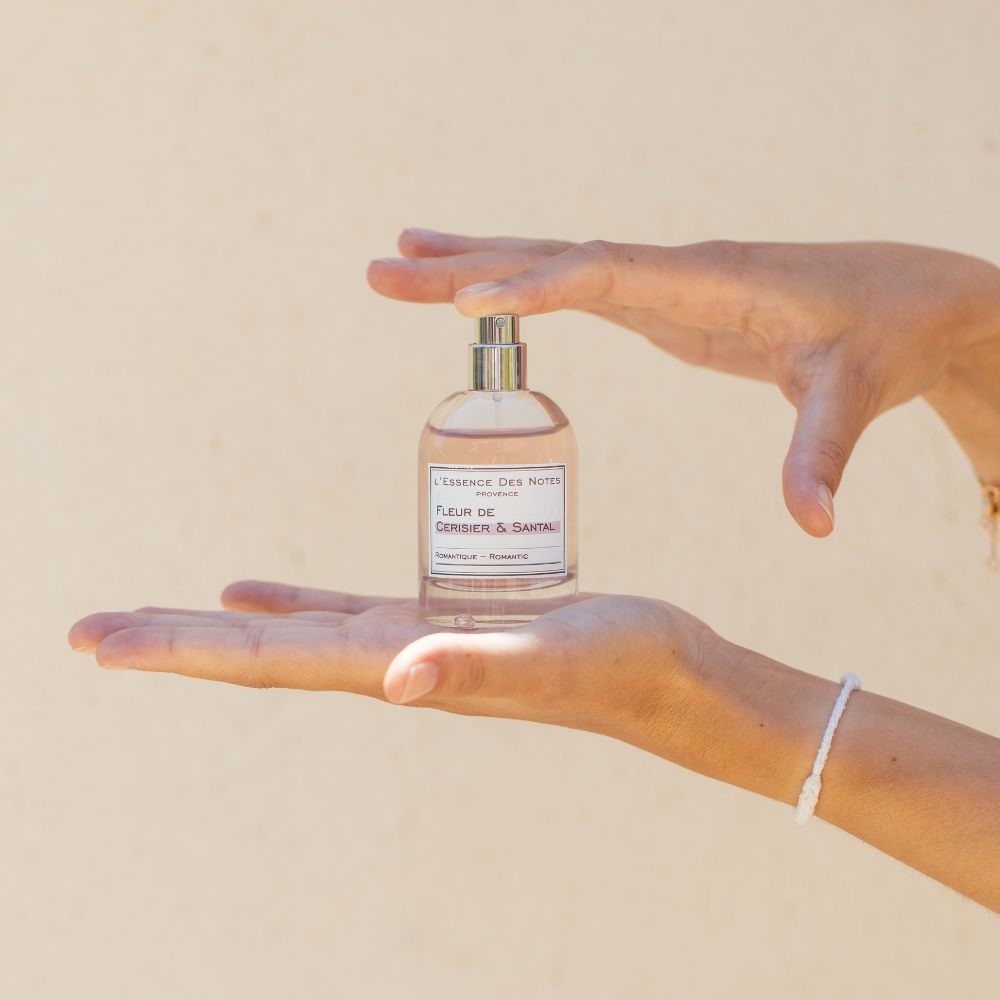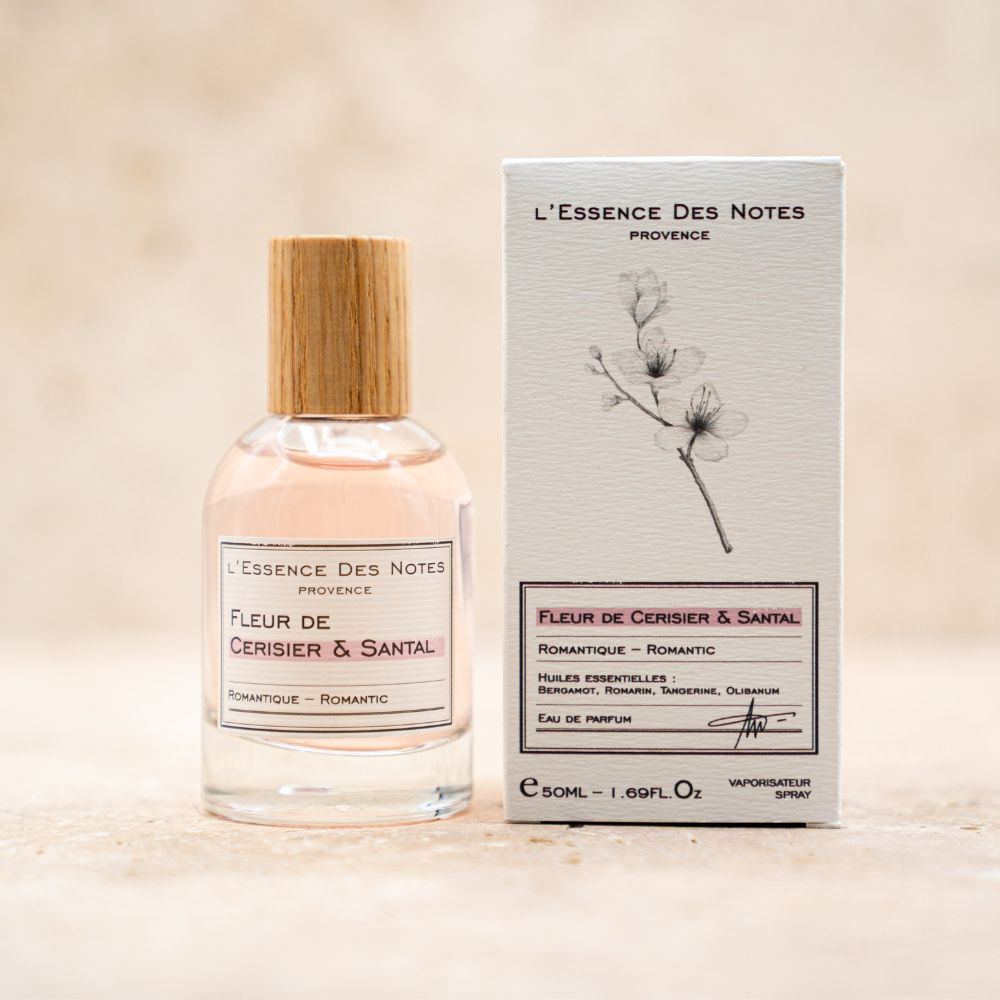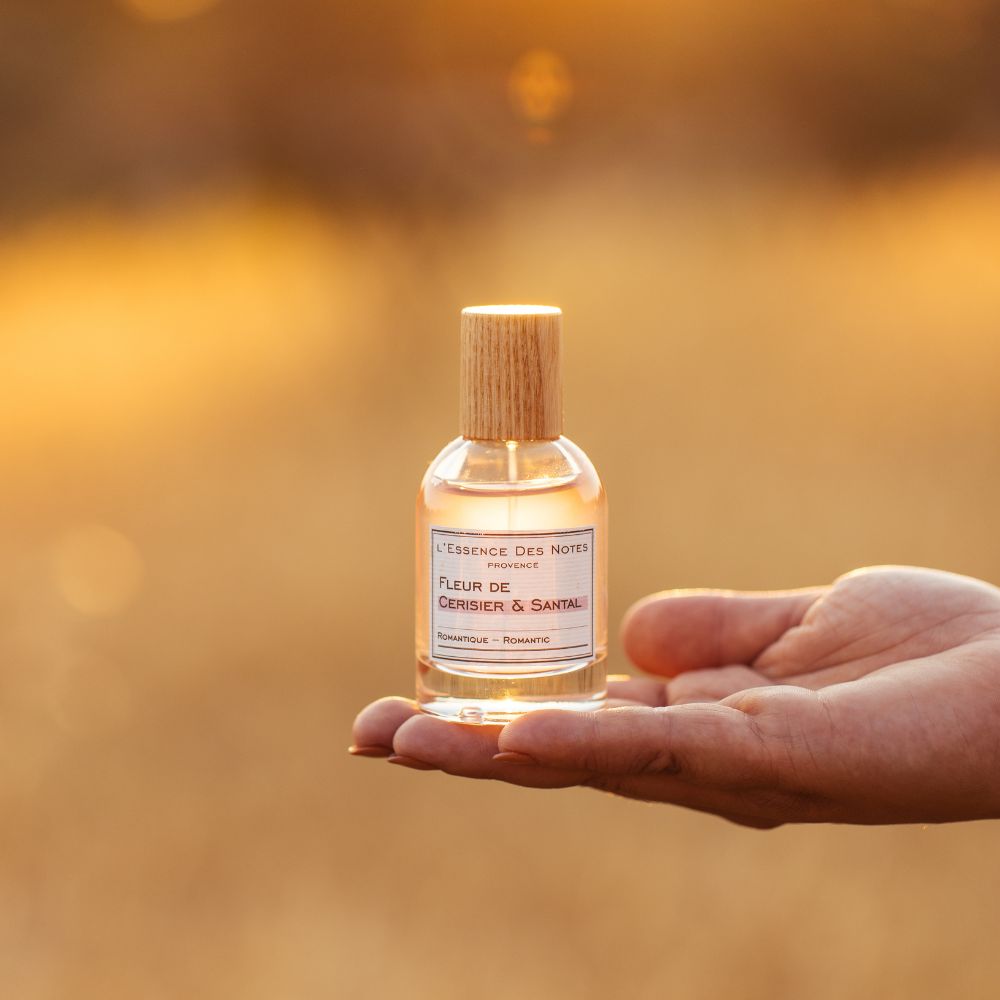 Power of Aromatherapy
Breathe in well-being
Natural - based on essential oils
There are already thousands of you taking care of yourself with our perfumes that seem (really) to please you! 💛
Cherry Blossom & Sandalwood, a sublime romantic trip!
The elegant marriage of Cherry Blossom & Sandalwood delicately reinforced by Iris and Ylang-Ylang offers you a pure and sensual scent.
This wonderful fragrance will take you on a romantic journey.
"Smell is the sense that most quickly impacts our emotional state."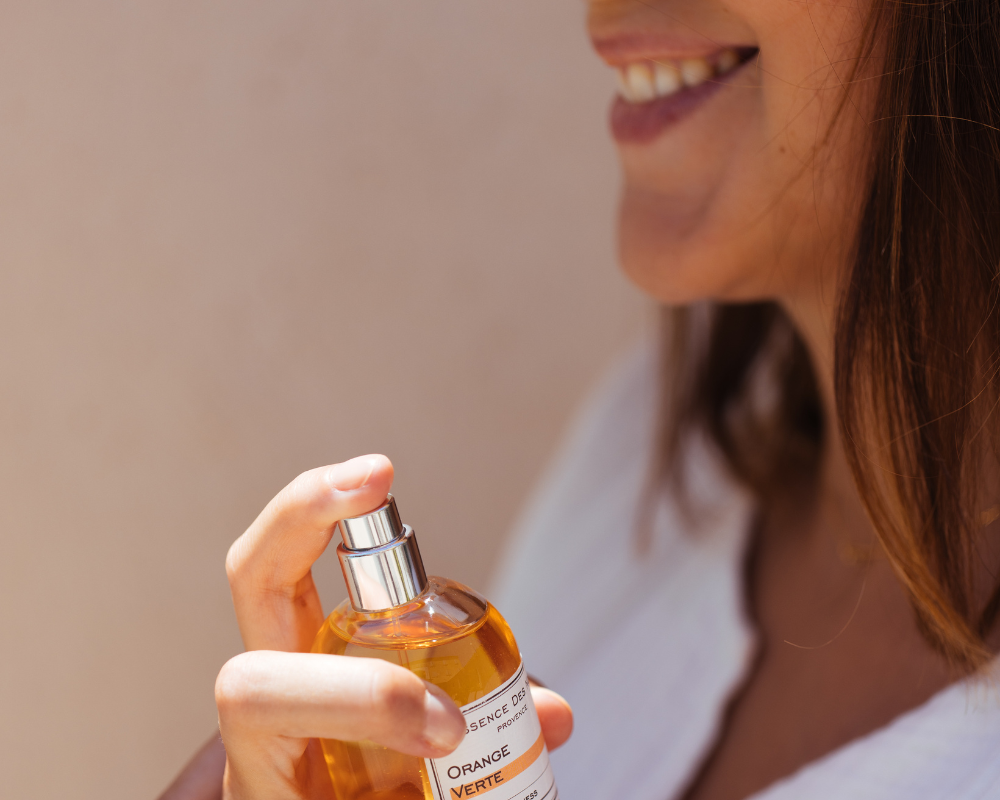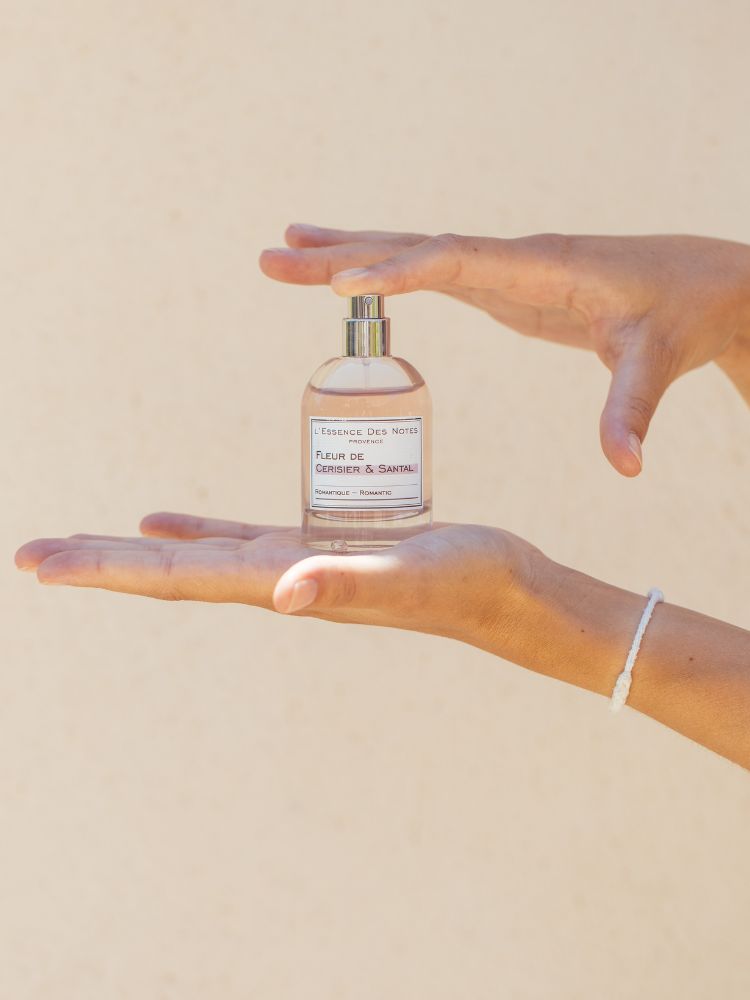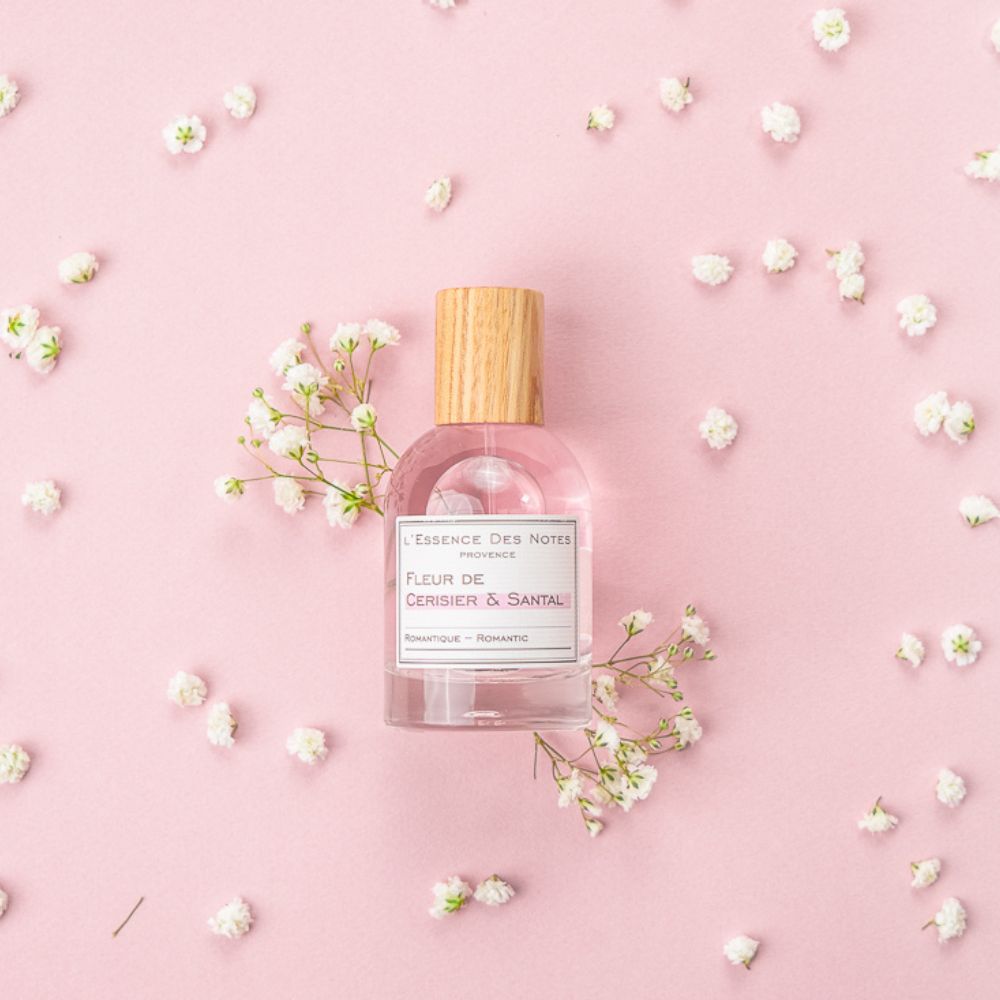 Eau de parfum with a positive impact on your emotions
After years of research, our doctors in pharmacy have, on the basis of olfactotherapy , developed sublime elixirs of well-being.
Essential oils are carefully blended to positively impact your emotional state.
The sublime power of essential oils
Essential oils are known for their therapeutic properties and have an immediate power over the emotional sphere thanks to the sense of smell.
They are talking about our wellness fragrances!
"Much more than just fragrances, the olfactory creations signed L'Essence des Notes are designed around synergies of essential oils to play with the power of our sense of smell and thus bring us well-being and good vibes on a daily basis"

Marie Claire
"Since the sense of smell is connected to the seat of emotions, instinct and pleasure, we reconnect with vigor by indulging in citrus scented versions"

Grazia
"The pleasant surprise of the sources of well-being: highly concentrated in natural essences but affordable, they combine elegance and discretion"

Madame Figaro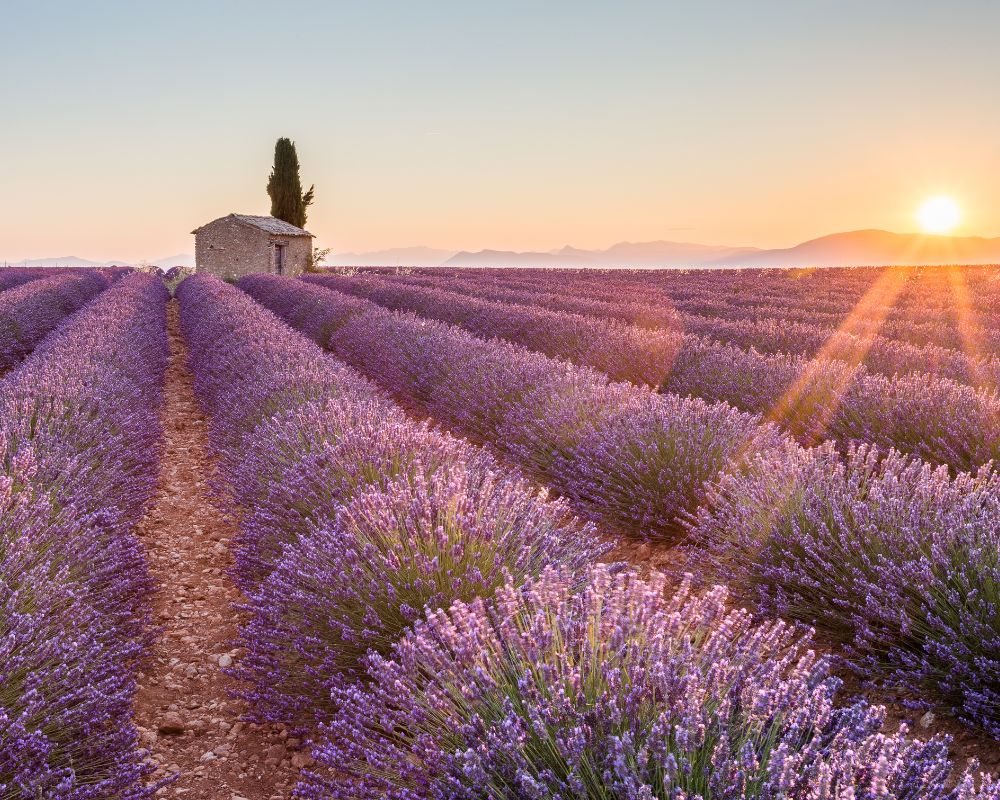 French High Parfumerie
It is in Grasse, in the east of Provence, the cradle of French haute perfumery , that our master perfumers create our eau de parfum.
They combine the most noble essences with ancestral know-how , to obtain perfumes with natural and authentic scents.
The essential oils present in Cherry Blossom & Sandalwood and their benefits
Lemon

Shiu

Black pepper

Ylang Ylang
Properties :
Energizing, invigorating.
Properties :
Regenerating, purifying, positive.
Properties :
Relaxing, comforting, stimulating.
Properties :
Calming, relaxing, aphrodisiac.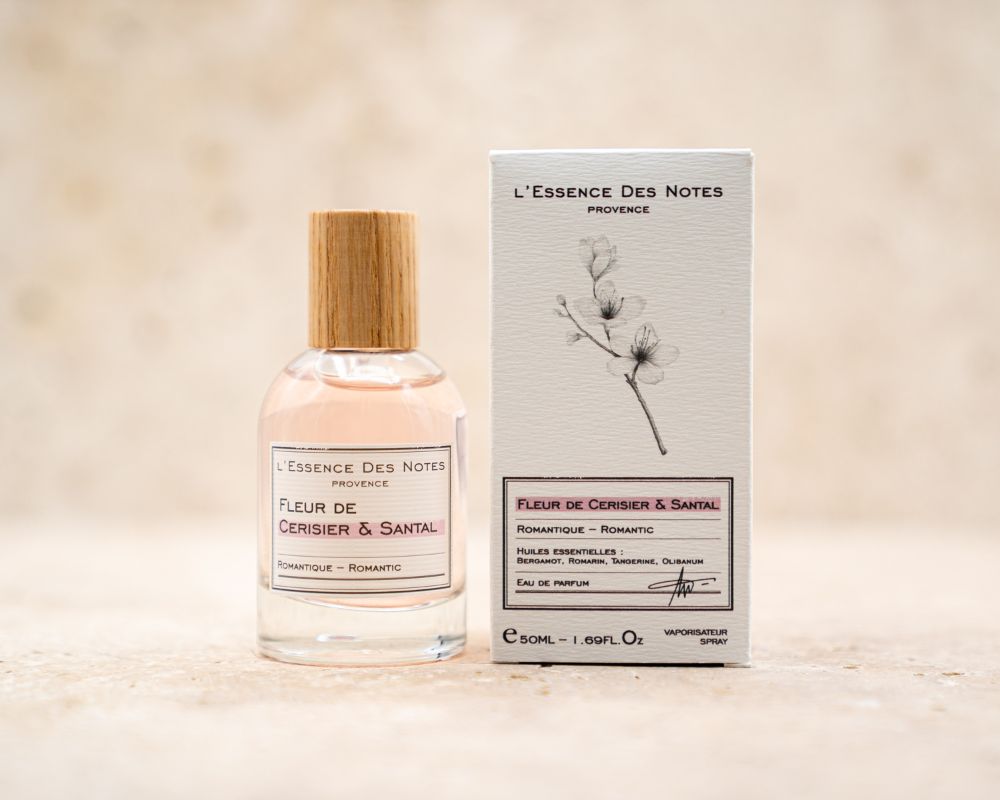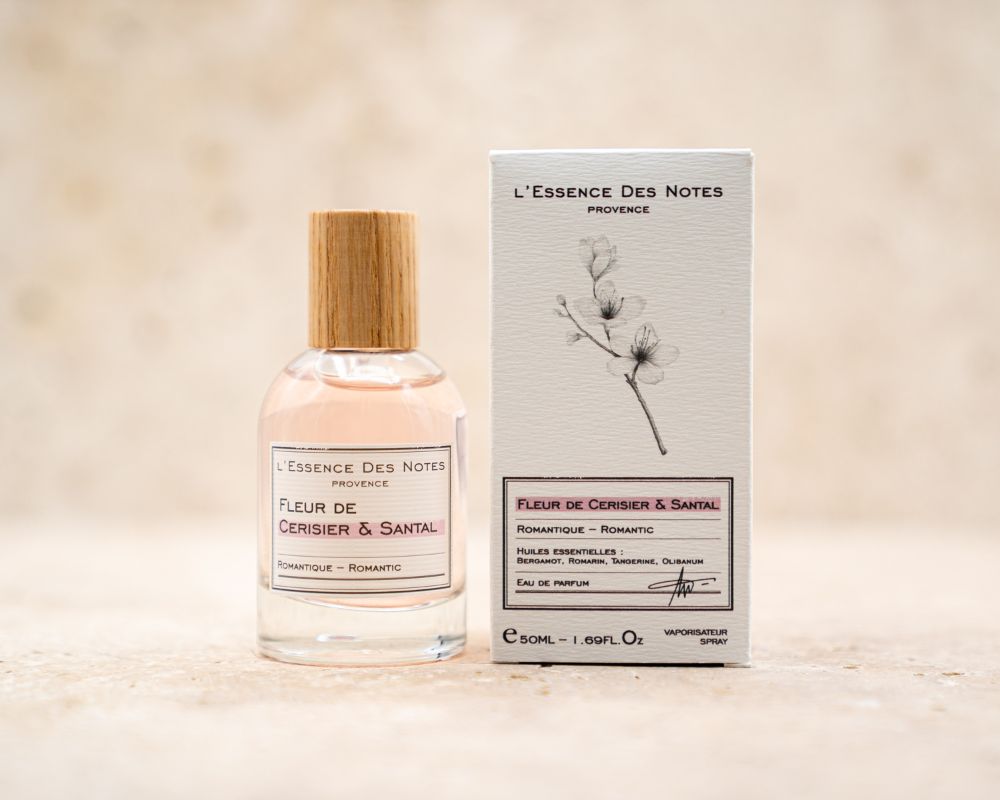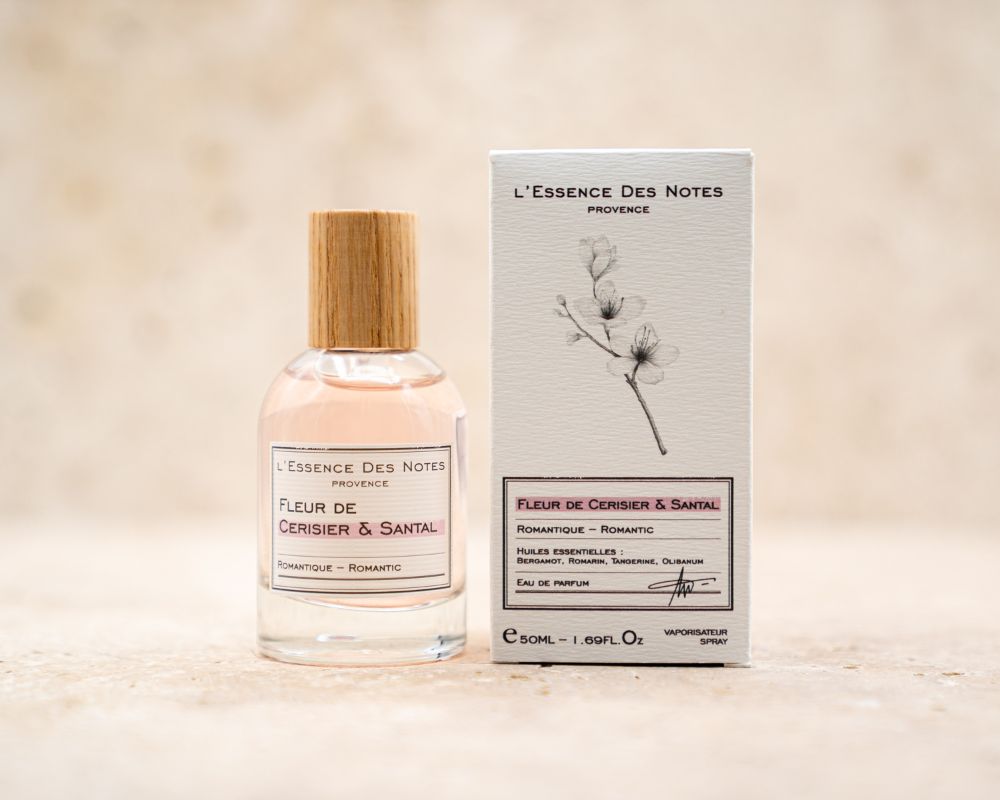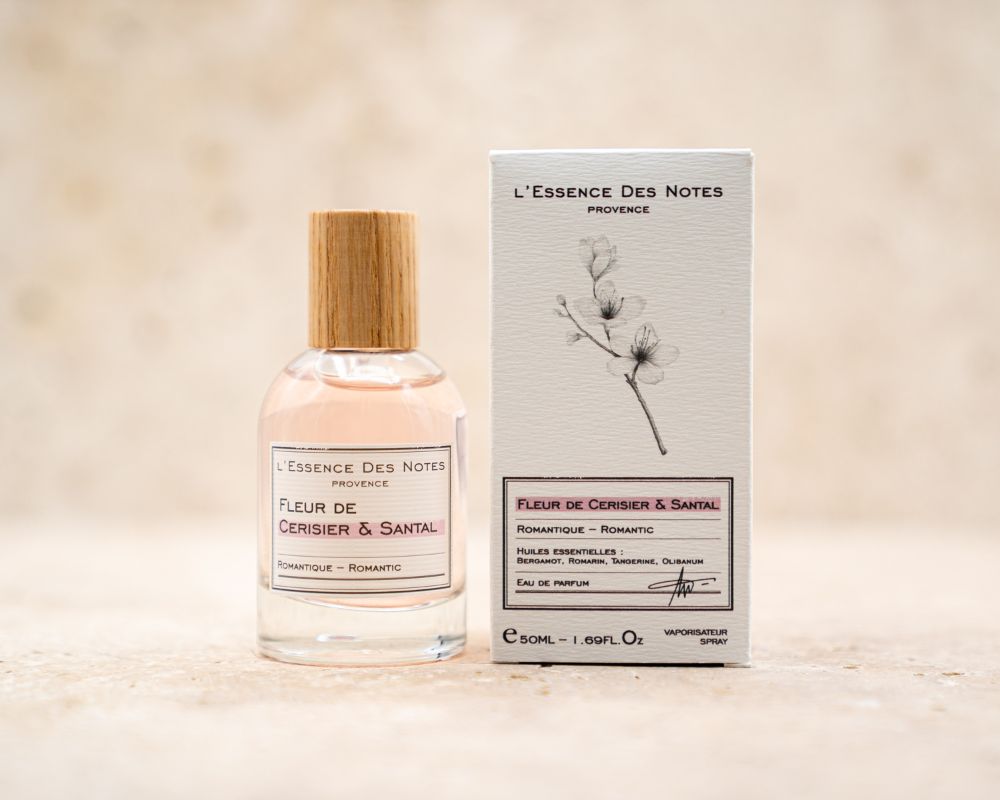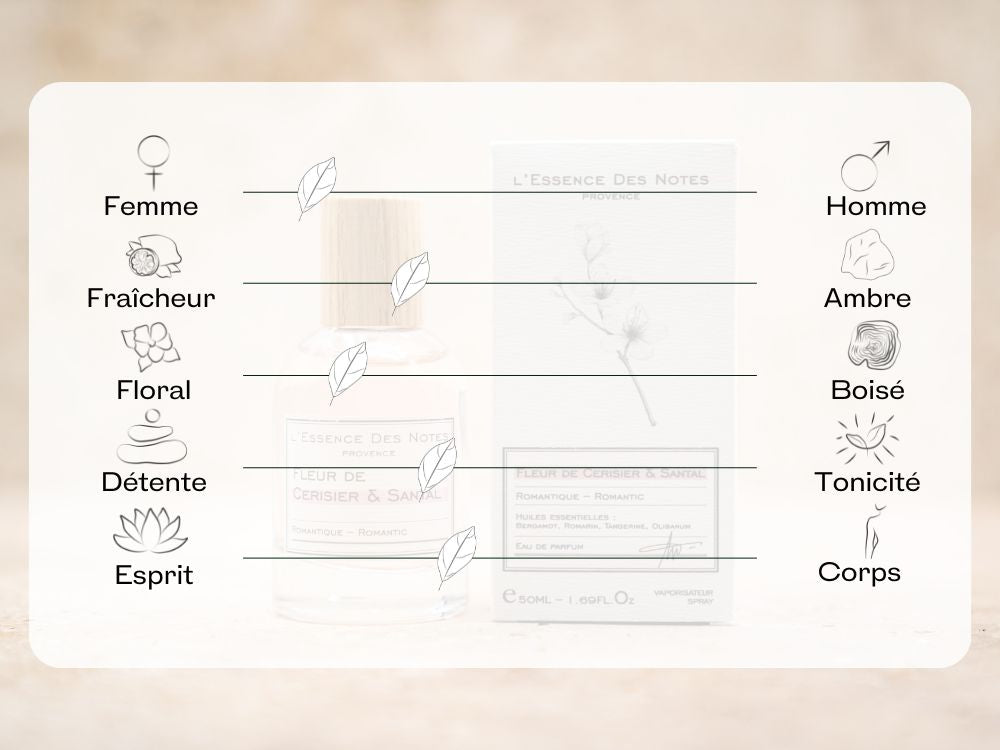 Is this perfume your ideal perfume?
Our eau de parfum are unisex and composed of nearly 95% ingredients of natural origin.
To help you choose the scent that suits you best, you can refer to the graph opposite or take this test to discover your ideal scent.
Discover my scent
frequently asked Questions
Are L'Essence des Notes fragrances unisex?

Yes, our perfumes are unisex.

However, on each fragrance, we specifically indicate whether the fragrance is more feminine or masculine.

Finally, many of our customers like more "masculine" fragrances and vice versa. The important thing is that you like it and brings you well-being!
How are our perfumes eco-responsible?

For more than 10 years now, we have been working with the finest French materials with the aim of participating in the preservation of ancestral know-how.

Our perfumes are made up of up to 95% ingredients of natural origin and our packaging is recycled and recyclable.

Our entire production chain is located in France.

Our products are vegan and dermatologically tested to guarantee you serenity and well-being. They are tested and validated in the laboratory in the independent institute IDEA (Bordeaux, France): skin compatibility, phototoxic potential and safety for human health.

At each stage of the process, we pay the greatest attention to the choice of materials and our partners.
How do I properly apply my perfume?

We recommend that you apply it to a pulse point such as the wrists or behind the ears.

Avoid the neck or the chest, you could saturate your nose and no longer smell your perfume.
How is the delivery going?

Your package will be delivered by Colissimo, chosen for its carbon neutral deliveries.

You receive the tracking number when your order is shipped.

It arrives at your home within 1 to 2 working days.
List of ingredients

ALCOHOL DENAT., AQUA (WATER), PARFUM (FRAGRANCE), LIMONENE, LINALOOL, CITRONELLOL, HYDROXYCITRONELLAL, GERANIOL, ALPHA-ISOMETHYL IONONE, CITRAL, ISOEUGENOL, BENZYL BENZOATE, FARNESOL, BENZYL SALICYLATE, EUGENOL, CI 17200 (RED 33), CI 15985 (YELLOW 6).
A question ?

An advice ? Need help finalizing your order?

Send us a message on contact@essencedesnotes.com and we will be happy to discuss with you!
Carbon neutral delivery with Colissimo

Secure payment
Visa-Mastercard-Amex-Paypal-Apple Pay